Welcome To This Humble Abode Sign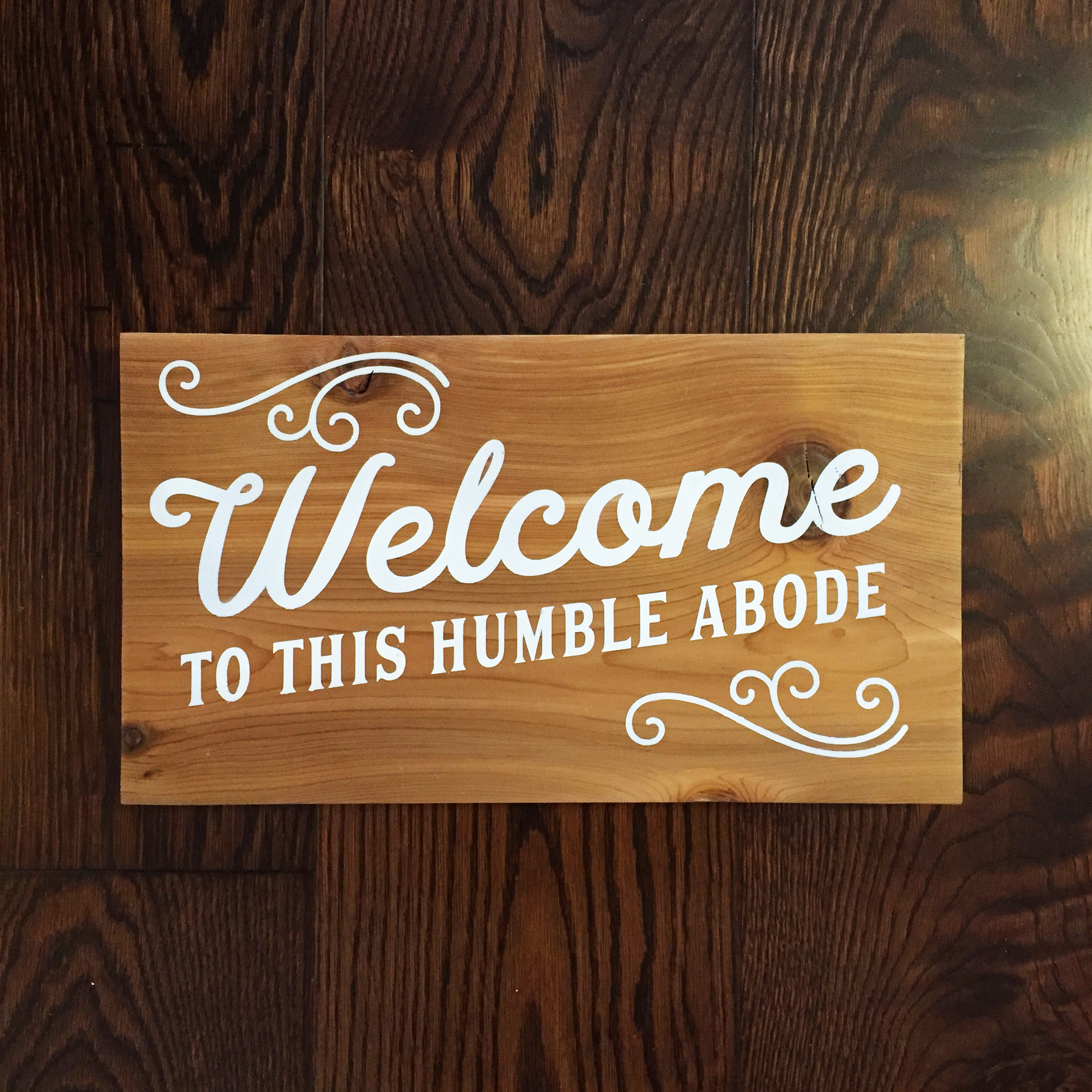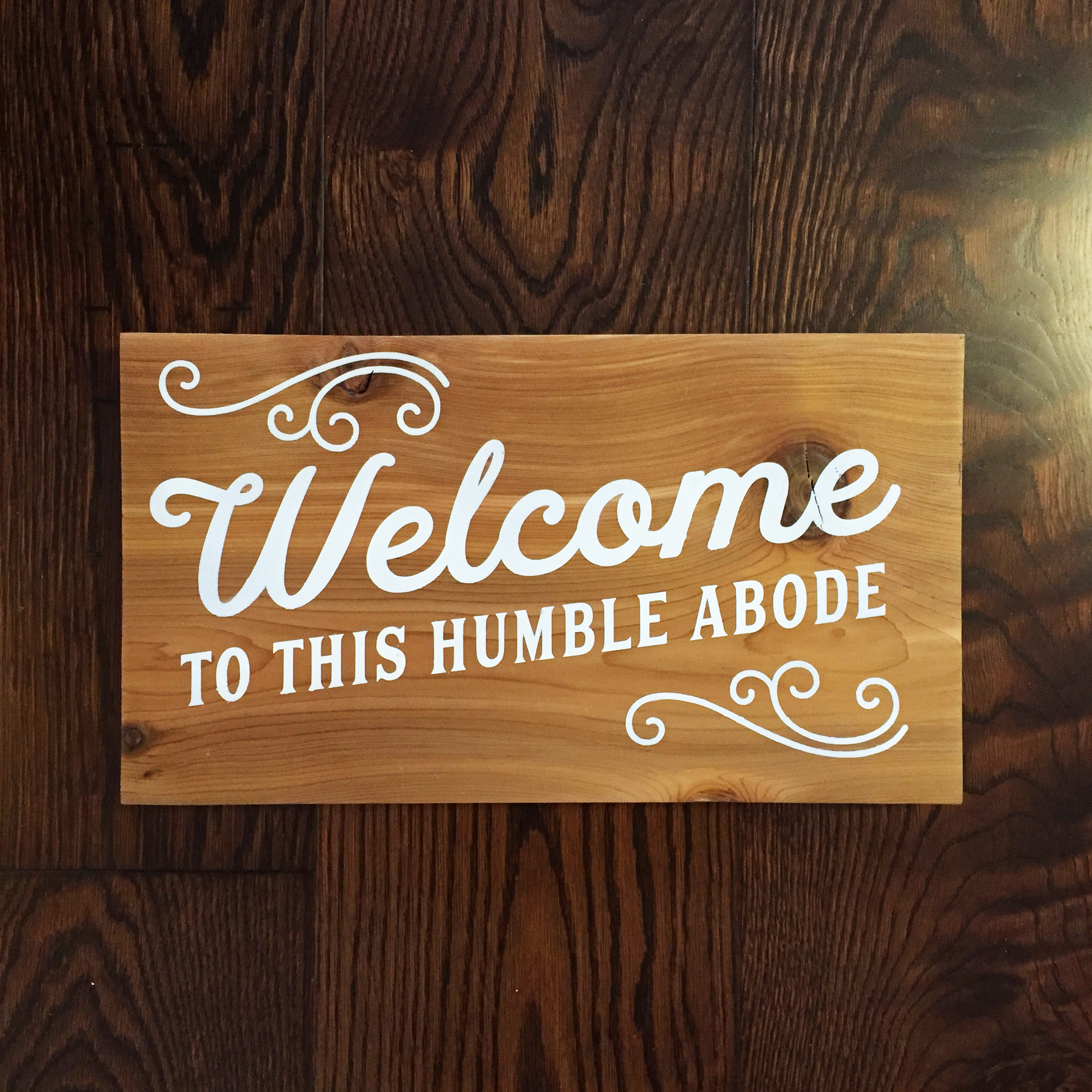 Welcome To This Humble Abode Sign
This pine sign is light and durable and makes a perfect addition to your entry way. You can even hang it outside because it's treated for outdoor use! It is hand-crafted and hand painted with meticulous care.
We pride ourselves on offering the lightest, most durable rustic materials, finished with ecologically friendly colouring and finishing agents. (Treated for Exterior Use)
16 x 9" with hanging wire hardware installed for easy immediate hanging.
Wood is a product of nature. Due to the beauty and variety found in nature not all signs are identical.
Why Pine?
Pine wood has remarkable dimensional stability. This means the wood is less likely to change its size or dimension despite weather, humidity or temperature conditions. Many types of wood will warp when subjected to moisture, but pine stays straighter and flatter.

If you live in an area with a winter season Rustic Hustle recommends you bring your sign in out of the elements.
If you're ordering from close to our workshop in Oak Ridges, Ontario, please use coupon code: NOSHIP on your order and message us to co-ordinate a pick up/drop off location with you!